Science Tutoring Helps Toronto Students Maximize Their Academic Potential
Is Chemistry causing you to lose your cool?
Is Biology making your red blood cells boil?
Is Physics forcing you to rethink your future?
No matter what the case, you have come to the right place!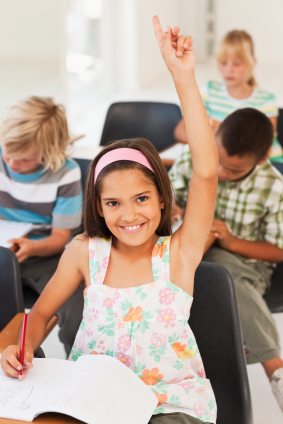 At Explanations Unlimited, Toronto's Science Tutoring Authority, General Science, as well as the more specialized courses of Chemistry, Physics, & Biology are highly requested tutoring subjects.  Science teaches students about life, nature, matter & more, while teaching learners to think in a theoretical & abstract manner.  It is vital to ensure that students are developing a good understanding of scientific concepts from an early age.  Sometimes, that goal requires the help of a professional tutor. 
Are you considering the support of a science tutor?  If so, have confidence in the knowledge that all of our experienced Explanations Unlimited Science Tutors are Ontario certified teachers, university graduates, or post graduates with Masters degrees or PhDs. in relevant specializations.  They are qualified to help students gain an understanding of science, no matter which grade, level, or topic, through in-person tutoring lessons held in the comfort of our clients' own homes, our learning centre, or at another convenient location.  Our science instructors can also coach students in study & organizational skills, as well as learning strategies.  If you feel that you would benefit from extra support for one or more of your science courses, our tutors are standing by.  Just contact us so that we may match you with the most appropriate General Science, Chemistry, Physics, or Biology tutor to meet your unique needs.  With more than three decades of experience tutoring all science courses in Toronto & the GTA, at Explanations Unlimited, we know all the facts!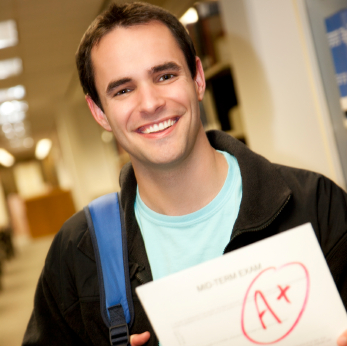 Skip to JK – Gr. 8 General Science Tutoring
Skip to Gr. 9 & 10 General Science Tutoring
Skip to Gr. 11 & 12 Chemistry, Physics, & Biology Tutoring
Skip to College & University Science Tutoring
JK – Grade 8 General Science Tutoring
Elementary school science class not only lays the foundation for high school & university courses, but also for developing a broad understanding of how the world works.  The Environment, the Atom, & the Periodic Table are just a few of the topics that elementary students will need to begin to grasp in order to be successful in the mandatory Grade 9 & 10 science courses of our Ontario Science Curriculum. If your child is yet to master the topics taught in their science class, be proactive.  Help prevent them from falling further behind.  At Toronto's Science Tutoring Authority, Explanations Unlimited Science Tutors customize their lessons to each student's individual needs. Parents request science tutoring for their children for many reasons, including to review important scientific concepts for upcoming class tests, to help plan & organize science projects, or for on-going homework help.  Whatever your reason, with Explanations Unlimited, your child can benefit from one-on-one in-person tutorials.  Contact us today, and let us match your child with one of our expert Toronto science tutors.
Grade 9 & 10 General Science Tutoring
Are Matter & Change, Elements & Compounds, Chemical Reactions, Mitosis, Photosynthesis, Electricity, or Motion getting you overwhelmed?  That doesn't seem surprising, as there is so much to learn.  But we are here to help, and we understand the pressure.  High school students are required to take both levels of general science.  The concepts covered in these grades form the basis for future science units in the specialized Grade 11 & 12 science courses of Biology, Chemistry, & Physics.  As with all subjects, it is vital that students have a strong understanding of the basics in order to be successful in future grades.  If a student is feeling confused or unsure about the material they are learning, they would benefit from immediate academic assistance.  This is especially essential if they hope to continue in one of the specialized sciences.  So don't delay:  Feel good about what you are learning now.  Build your science skills & confidence. At Explanations Unlimited, we match each student with the most appropriate science instructor for their unique needs using our Individualized Matching Approach.   As every tutorial is customized to the way each student learns best, an Explanations Unlimited science student maximizes their academic potential & keeps their options open.  Contact Explanations Unlimited today, for success in science tomorrow!
Grade 11 & 12 Chemistry, Physics, & Biology Tutoring
Is Chemistry driving you crazy with Avogadro, Gas Laws, Stoichiometry, & Chemical Bonds? Does Biology seem to be breaking your back with too much to learn and remember about Genetics, Cellular Reproduction, Photosynthesis, & Protein Synthesis? Are Physics facts about Newton's Laws, Kinematics, Component Vectors, & Energy challenging your confidence?  In both Gr. 11 & 12, high school science students must take at least one of the three science courses of Biology, Chemistry, & Physics (and, in some cases, all 3), if they hope to pursue science-related studies in college or university.  If you are having trouble with any of these courses, or are starting to rethink your decision to pursue Medical School, Engineering, Marine Biology or another science programme studies in post-secondary school, slow down, breathe, & don't fret!  You're already on the right track:  Let an Explanations Unlimited Chemistry, Physics, or Biology Tutor help you make sense of all that information!  Our private, in-person lessons go above and beyond just reviewing your class notes and textbooks used in school.  Our expert Toronto science tutors will incorporate practice tests, exam simulations, instruction on effective study skills & learning strategies into your tutorial sessions.  And, of course, they will give provide assistance with science concepts that you need to understand in order to excel on your homework & assignments.  So, maximize your academic potential. Contact Explanations Unlimited today & get matched with a tutor who can help you turn your dreams of a future in science into reality!
College & University Science Tutoring, including:
Genetics, Molecular Biology, Biochemistry, Organic Chemistry, & Physics
Given how important it is for most college & university students to maintain a high GPA in school, tough courses like Organic Chemistry, Biochemistry, & Physics can cause a lot of stress & anxiety. If you are one of those students, let us help!  Complex scientific concepts will be clarified, simplified, & understood by quality time spent practicing with your Explanations Unlimited Science Tutor. Don't wait to get your assignment or exam marks back to get help, as by then it could be too late!  Register today for professional, private tutoring by Explanations Unlimited, Toronto's Science Tutoring Authority.   As sessions may be held in your home, on campus, or another convenient location, year-round, 7 days a week, there is no excuse.  Don't procrastinate.  Be proactive in achieving your goals!  Remember, cramming for final exams is not the recommended approach, as they are not always the only basis for your final grade.  Assignments, quizzes, lab reports & midterms can also affect your credits.  By arranging a private tutor at the beginning of your course, you will be prepared, even if your professor decides to spring a pop quiz on you!  Conquer your college or university science courses now, & contact us today.