Teach at Explanations Unlimited
Welcome Certified Teachers & University Graduates!
Interested in a fulfilling part-time teaching opportunity?
We are currently hiring for a variety of Math, Science, French, English, International Baccalaureate (I. B.) & Special Education teaching positions for Toronto & area, including:  Brampton, Etobicoke, Markham, Mississauga, North York, Oakville, Richmond Hill, Scarborough, Thornhill, Woodbridge, & York Region.  Other subjects & locations also available.
Explanations Unlimited is currently looking for enthusiastic instructors to service our private & corporate clients. As an educational institution certified by the Canadian federal government, Explanations Unlimited has been providing private tutoring in clients' Toronto-area homes, & "on-site" corporate language training since 1980. We offer instruction in all academic subjects, from Grade 1 – University, & Adult Upgrading. Our instructors teach part-time, & travel to their clients' preferred location.  Due to on-going student requests, Explanations Unlimited also hires year-round.
Popular tutoring requests include: Mathematics (such as Calculus & Vectors, Advanced Functions, Data Management), Sciences (Chemistry, Physics, & Biology), French (Core & Immersion), English, Entrance Exam Preparation (SSAT, SAT, MCAT, & LSAT), Study Skills, & Special Education.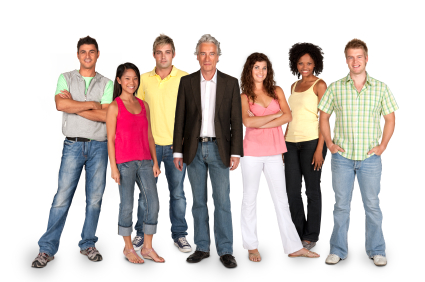 Benefits of Being an Explanations Unlimited Instructor:
Work for a well-respected Canadian tutoring service as a professional, licensed instructor
Create your own customized Instructor Job Description:

Choose "who, what, where, & when you want to tutor", including:

Which subjects you feel confident & competent to teach
What cities or suburbs you would like to service
The hours/week, plus days & times you prefer to teach

Earn a competitive hourly wage, bonuses, additional fees, & income tax deductions
Accumulate relevant experience for acceptance to:

A school board as a classroom teacher
Teacher's college, or
Post-graduate studies

Become a mentor & role model to your students, while helping them succeed
Enjoy unlimited access to our resource library, & online resources
And, while you are enjoying the above benefits, our head office will be busy on your behalf:

Registering, matching, & managing clients for you, and ensuring their satisfaction!
Ideal Candidates:
Have completed a recent 4 Yr. Bachelor's Degree, or higher, with a minimum "B" Average
Have excellent spoken English skills
Are passionate about teaching, & are motivated self-starters
Have expertise in particular subject area(s), such as:

Mathematics (including Advanced Functions, Calculus, & Data Management)
Science (Chemistry, Physics, Biology)
French (Core or Immersion, Parisian or Quebecois)
English/Language Arts
Entrance Exam Preparation
Study & Organizational Skills

Have expertise in some or all of the following grades/levels:

Primary/Junior
Junior/Intermediate
Intermediate/Senior
Post-Secondary levels (College, University, or Adult Education)

Are familiar with the current Ontario Ministry of Education Curriculum Guidelines
Are willing to travel to clients' homes or workplaces to provide private, customized lessons
Are available to teach part-time (after-school, evenings, &/or weekends) throughout the current school year in our high-demand service territories
Assets:
Ontario Teaching Certificate
Previous teaching or tutoring experience
Access to a reliable vehicle
Additional teaching qualifications (AQs), such as Special Education or Reading Specialist
Bilingual (English/French)
Compensation:
Successful applicants enjoy competitive hourly wages, plus bonuses
Base hourly rate is commensurate with academic qualifications, previous experience, & scope of Instructor Job Description
To Apply for a Teaching, Tutoring, or Corporate Training Position:
Certified teachers & university graduates are invited to apply
Please submit the following documents by email to teach.exu@gmail.com:

A recent resume/curriculum vitae detailing all relevant education & experience
A cover letter, stating:

Why you feel qualified to teach with Explanations Unlimited
Your preferred Instructor Job Description (see above)
Method of Transportation
Please Note:

Proof of academic qualifications will be required to proceed in the application process, such as copies of:

OCT Teacher Qualification Record Card
University transcripts
Letters of reference
Supporting documents may also be requested, including:  Copies of high school report cards, teaching reports,  police record/criminal background check, & other relevant certificates

Attachments are preferred formatted as MS Word documents (.doc or .docx files).
Thank you for your interest in Explanations Unlimited Educational Institution.
Qualified candidates will be contacted for available teaching opportunities
that match their credentials & preferred Instructor Job Descriptions.